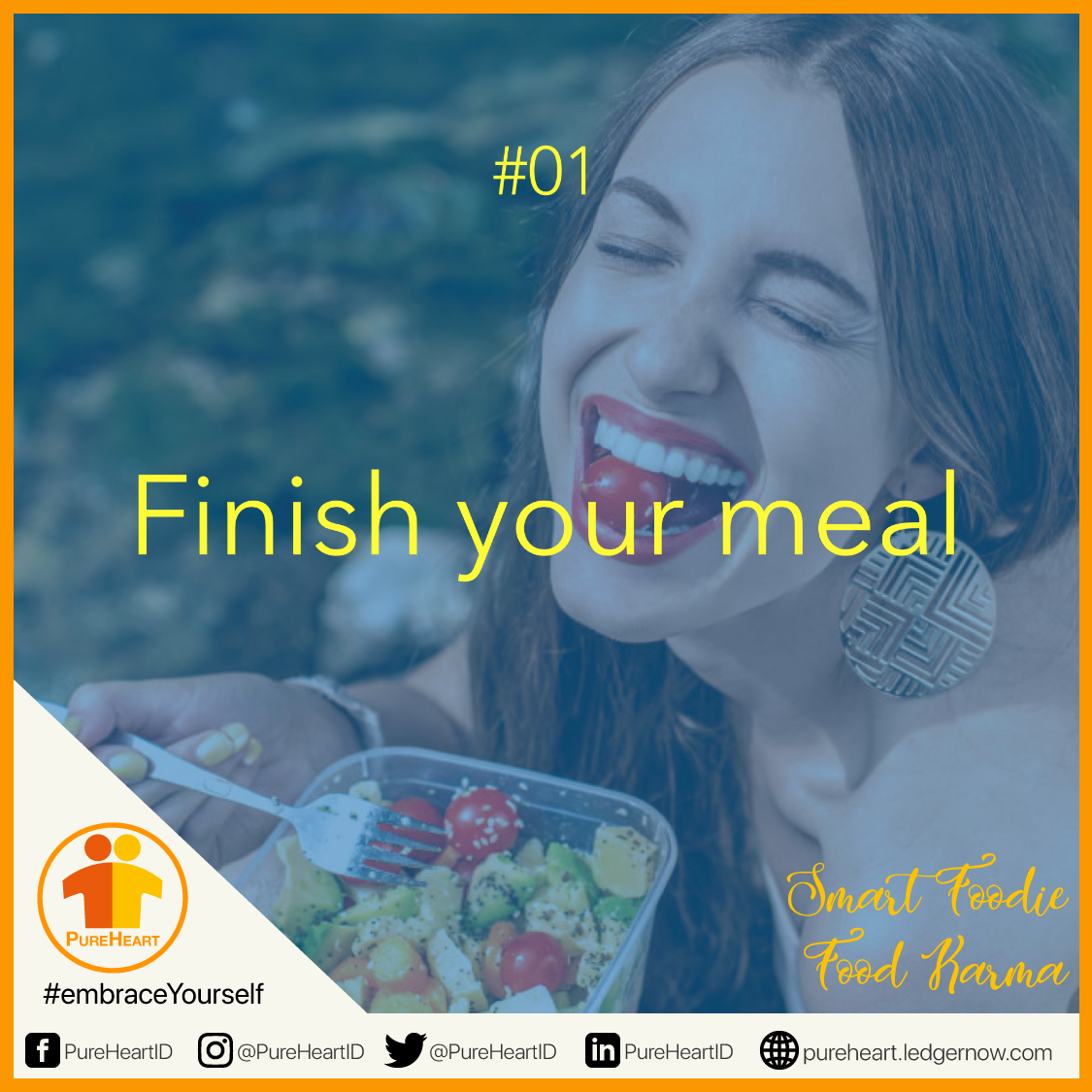 Selesaikan Makanan Anda
Paus Fransiskus: Membuang-buang makanan menunjukkan kurangnya kepedulian terhadap orang lain
Paus mengatakan pada tanggal 18 Mei 2019, "Berperang melawan momok kelaparan yang mengerikan berarti juga memerangi sampah. Sampah adalah cermin ketidakpedulian terhadap hal-hal dan terhadap mereka tidak punya apa-apa. Pemborosan adalah bentuk pembuangan yang paling kasar".
"Membuang makanan berarti membuang orang," Paus menambahkan. "Hari ini sangat memalukan untuk tidak memperhatikan betapa berharganya makanan sebagai barang yang baik, dan betapa banyak hal baik yang berakhir begitu buruk."
Paus Fransiskus mencatat bahwa di dunia yang kompleks dewasa ini, penting juga bahwa kebaikan yang dilakukan oleh organisasi amal "dilakukan dengan baik," dan bukan "buah improvisasi."
Jadi, tantangan pertama kami adalah habiskan makanan Anda, enak atau tidak, buatlah dengan cara Anda sendiri untuk menikmatinya. Jangan meninggalkan makanan yang masih bisa dimakan. Simpan makanan di wadah yang baik sehingga bisa dimakan nanti.
Finish Your Meal
Pope Francis: Wasting food shows a lack of concern for others
Pope said on May 18, 2019, "Fighting against the terrible scourge of hunger means also fighting waste. Waste reveals an indifference towards things and towards those who go without. Wastefulness is the crudest form of discarding".
"To throw food away means to throw people away," the pope added. "It is scandalous today not to notice how precious food is as a good, and how so much good ends up so badly."
Francis noted that in today's complex world, it is also important that the good done by charitable organizations is "done well," and is not "the fruit of improvisation."
So, our first challenge is to finished your meal, delicious or not, make it your own way to finished it. Do not leave the food that is still eatable. Preserve the food on the good container so it can be eaten later.