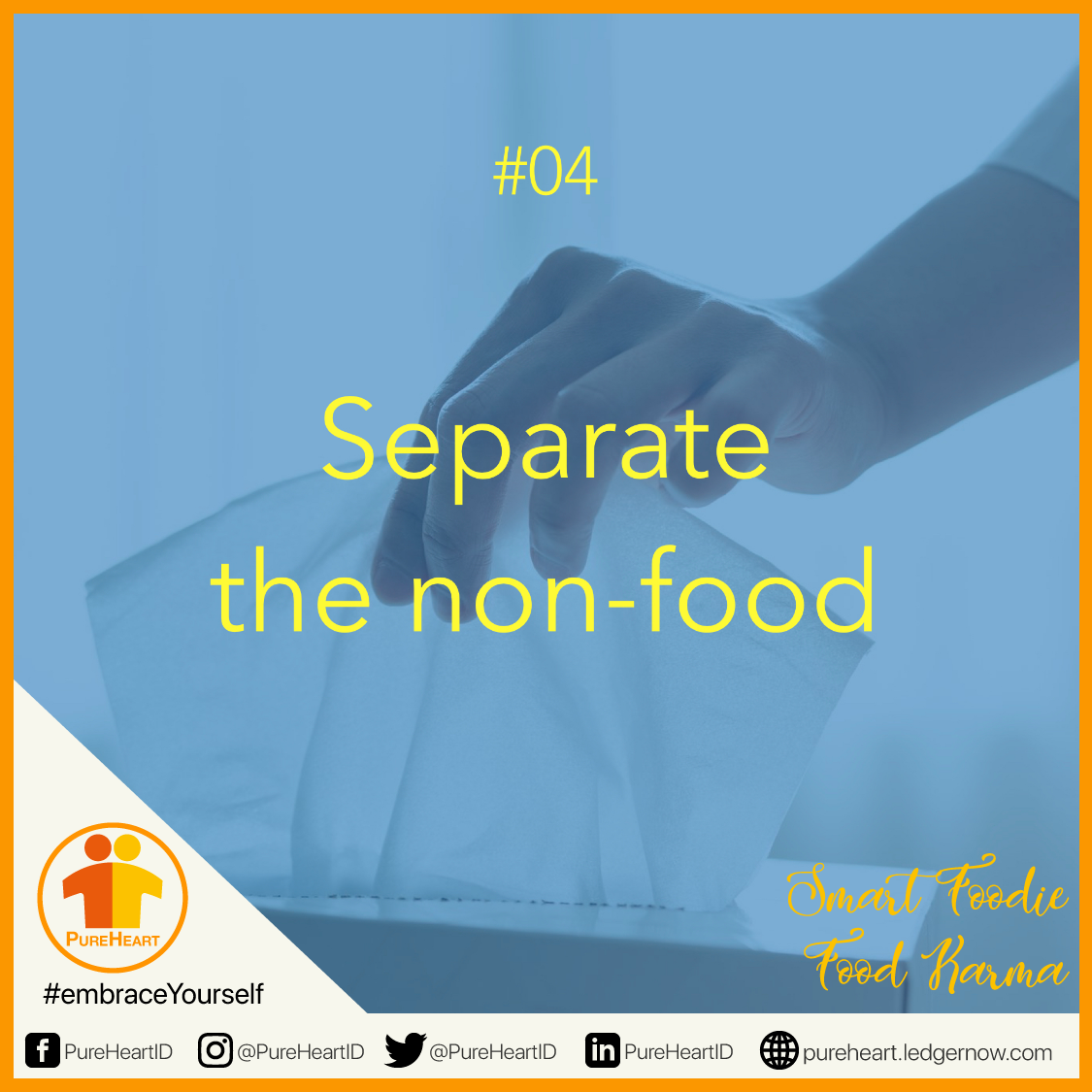 Buanglah Sampah Non-Organik di Tong Sampah Khusus
Indonesia adalah negeri yang kaya raya, terutama keramahan dan kelengkapan aksesoris di restoran-restoran. Sebagian besar restoran di Indonesia menyediakan tisu dan tusuk gigi yang bisa kita gunakan seperlunya. Namun ada yang belum biasa kita lakukan, yaitu membuang sampah bekas pakai tersebut di tong sampah. Umumnya kita meninggalkan sampah tersebut di meja bercampur dengan sisa makanan lainnya.
Tantangan kali ini adalah, membuang sampah non-makanan langsung ke tong sampah, bukan meninggalkannya di meja. Selain lebih higienis, juga memudahkan pelayan restoran dalam mengambil sampah sisa makanan yang bisa dipergunakan untuk kegiatan lainnya.
PureHeart sedang mengembangkan solusi yang cerdas dalam mengelola sampah sisa makanan tersebut untuk menjadi pakan ternak ataupun pupuk kompos. Mari membangun bangsa yang bermartabat dan berkarakter dengan mengelola sampah dengan bijak.
Separate The Non-Food
Indonesia is a rich country, especially hospitality and accessories in restaurants. Most restaurants in Indonesia provide tissue and toothpicks that we can use as needed. But there is something we have not yet done, which is to dispose of used garbage in the trash can. Generally we leave the garbage at the table mixed with other leftovers.
The challenge this time is to throw non-food waste directly into the trash bin instead of leaving it at the table. In addition to being more hygienic, it also makes it easy for the waiter to take leftover food waste that can be used for other activities.
PureHeart is developing smart solutions in managing food waste to become animal feed or compost. Let's build a nation that has dignity and character by managing waste wisely.