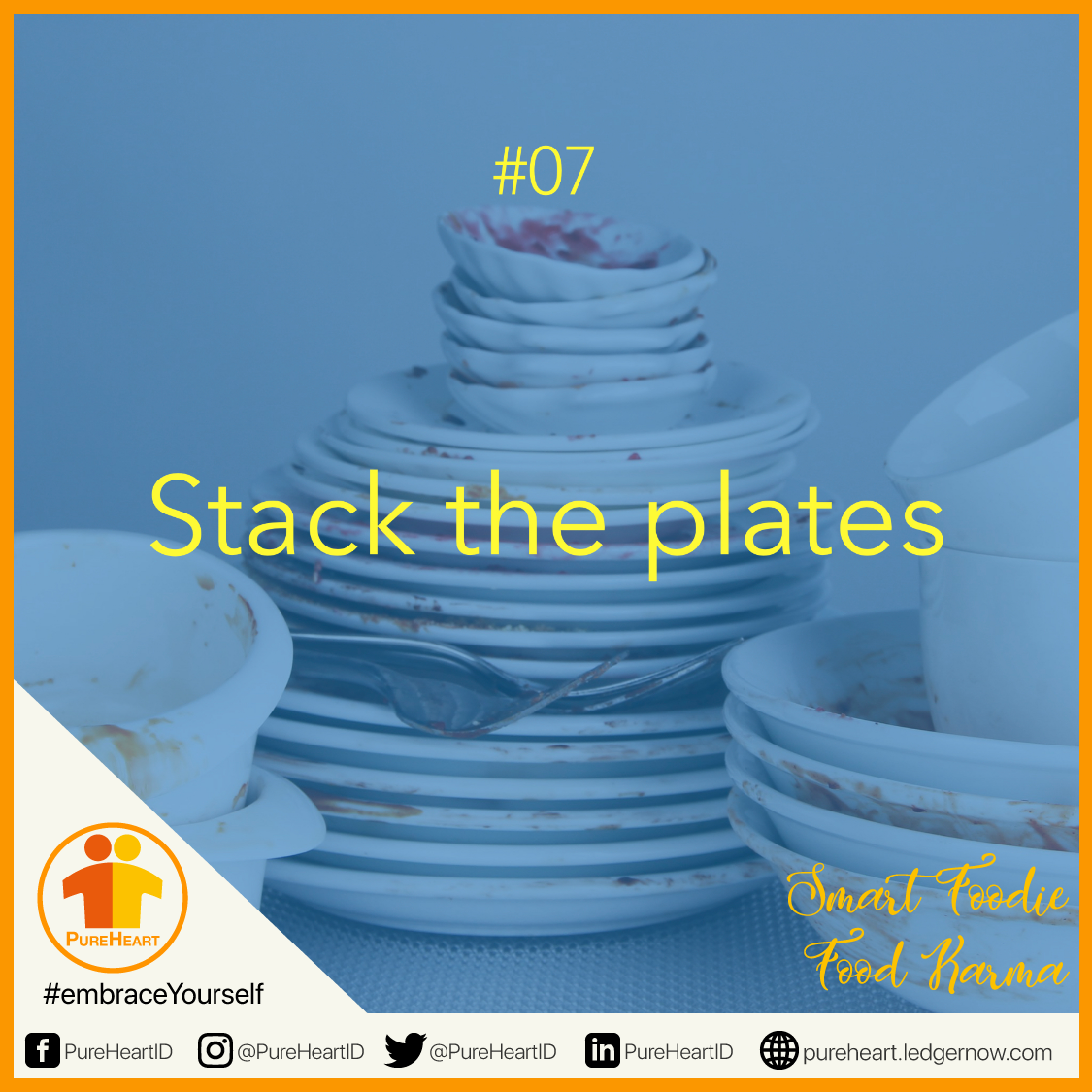 Tumpuk Piring Kotor
Indonesia kaya sekali dengan beragam jenis makanan dan kemeriahan itu ditunjukkan dengan penyajian makanan dan minuman yang berlimpah. Setiap jamuan makan, banyak sekali piring-piring, sendok-garpu yang digunakan dan itu menunjukkan keragaman dari masakan Indonesia.
Tantangan kali ini adalah, menumpuk piring kotor sesuai ukurannya jika telah selesai digunakan, memisahkan sampah sisa makanan di satu tempat dan membuang sampah non-makanan ke tong sampah yang disediakan. Hal ini juga adalah sebagai wujud rasa terima kasih kepada pelayan restoran dan memudahkan mereka dalam mengambil piring-piring dan sendok-garpu setelah digunakan.
Mari kita mencoba dari hal-hal yang kecil dulu, sehingga menjadi identitas Bangsa Indonesia yang bermartabat.
Stack The Plates
Indonesia has very rich various types of food and that excitement is indicated by the presentation of fantastic food and drinks. Every meal, lots of dishes, spoons are used and it shows the diversity of Indonesian cuisine.
The challenge this time is to stack dirty dishes according to their size if they have been used, separating leftover food waste in one place and disposing of non-food waste into the garbage can provided. This is also a form of gratitude to the restaurant waiter and makes it easier for them to take the plates and spoons after using them.
Let's try from small things first, so that it becomes a dignified identity of the Indonesian Nation.